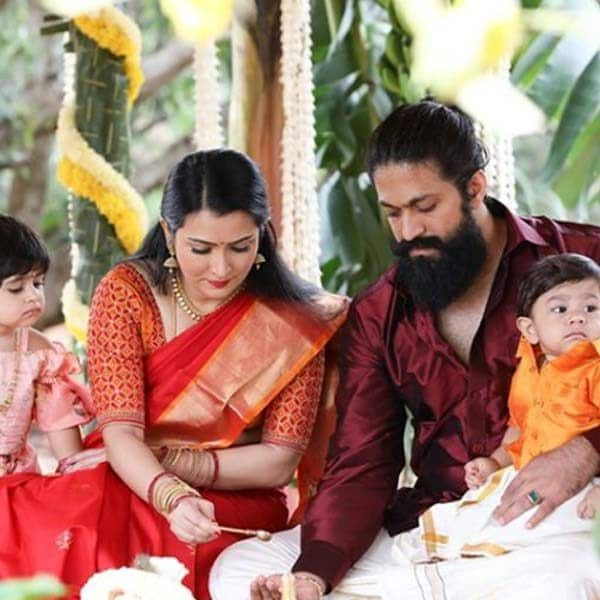 Yatharva, the son of Kannada superstar Yash, has turned a year old today. On the first birthday of his son, Yash's wife and actress Radhika Pandit has shared a collage of some very cute photos of son Yatharv on social media. In this collage, Radhika Pandit has shown beautifully the journey of the world from pregnancy to Yatharva and 1 year journey of Nanhe Sultan. Radhika Pandit, wife of Kannada superstar Yash, shared pictures of her son Yatharva, writing, 'Happy birthday to the special one who will be my child forever. Love You.' You can see these pictures of Radhika Pandit below.
Recently christened
Just last month, superstar Yash shared a very cute picture and video on his social media account and told the fans that his son's naming ceremony has been done. Superstar Yash has named the son after a full 10 months of Yatharva's birth. After which the son was named Yatharva. This naming ceremony of Yatharva was carried out amid the corona virus lockdown. Superstar Yash's family was present at the function during this period. During the son's naming ceremony, the actor also followed the entire rules of corona virus lockdown.
There is a huge craze in KGF2 fans
There is a lot of craze in the audience about film star Yash's film KGF 2. The shooting of this film is going on these days. Yash is going to be seen in the role of Rocky in the film. While in this film Yash is going to face a villain named Adhira. Whose character is starring Bollywood star Sanjay Dutt. While actress Raveena Tandon is also going to appear in an important character. Actor Raveena Tandon will appear in the role of a politician named Ramika Sen in the film.