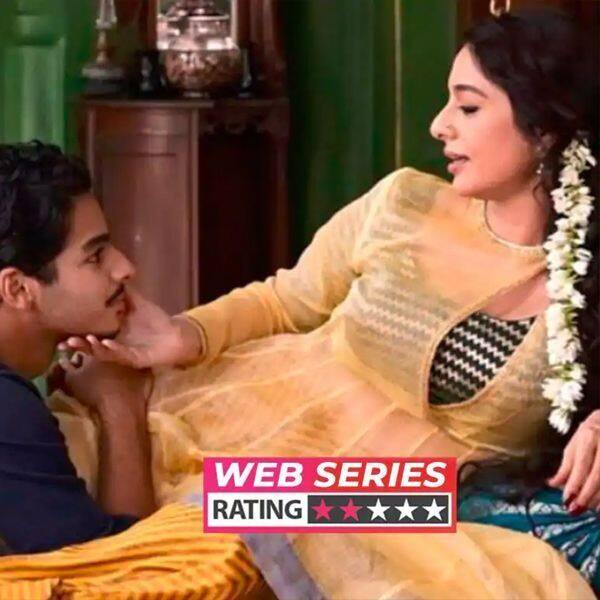 Recently 'A Suitable Boy' web series was released on Netflix. It was released on 23 October with 'Mirzapur- 2'. The web series 'A Suitable Boy', directed by Meera Nayyar, stars noted stars like Tabu, Ishaan Khattar, Rasika Duggal, Ram Kapoor, Namita Das, Vijay Verma, Ranveer Shorey and Randeep Hooda. We saw it and brought you a review of the series …
This series shows Uttar Pradesh and Kolkata around the year 1950. This web series is based on the novel of the same name by Vikram Seth. The series is crazy about Man Kapoor (Ishaan Khattar) prostitute Saida Bano (Tapu) and Lata Mehra (Tanya) for marrying three boys Kabir Durrani (Danish Rizvi), Amit Chatterjee (Mikhail Sen) and Haresh Khanna (Namit Das). Maniktala) revolves around the confusion. There are many internal and external pressures on the characters of the story. Such as communal conflict, ethnic division, extra-marital affairs, patriarchy and feminism etc.
The first poster: A Suitable Boy made by A Suitable Girl (and an amazing team??) pic.twitter.com/4y9sDWgouz

– Mira Nair (@MiraPagliNair) February 23, 2020
What's new?
All the actors have done justice to their characters. The production team has also done a good job. Everything from grand sets to the characters' dress and hair to makeup make the series of that era. Declan's cinematography perfectly reflects the fluctuations in the show's mood. The background music of Alex Heffes and Anushka Shankar in the series is perfect for the series.
The lands are divided but our hearts can't be. #ASuitableBoy and Netflix, the perfect match❤️#Tabu#IshaanKhatter #TanyaManiktalaAsRasikaDugal@MrVijayVarmaShahanaGoswami@dasnamit@MiraPagliNair @bbcstudios pic.twitter.com/dCHbBytctP

— Netflix India (@NetflixIndia) July 16, 2020
What's not new?
A lot goes on in this series but nothing happens. It can be said that this series is one of the most directionless projects of Mira Nair yet. This series gives you a very different experience. You have to wait for 5 episodes to understand and feel this series of 6 episodes correctly. Even after this, the end of the series does not meet your expectations. Director Meera Nayyar along with editors Nico Felton and Tanu Priya Sharma should also be blamed on the case.
Where do we sign up to help Lata choose a suitable boy! pic.twitter.com/iTy7AH3SGv

— Netflix India (@NetflixIndia) October 24, 2020
Bollywood life rating
'A Suitable Boy' took his life to get around Jane Austen but still fell short of expectations. We are giving it 2 stars out of 5.