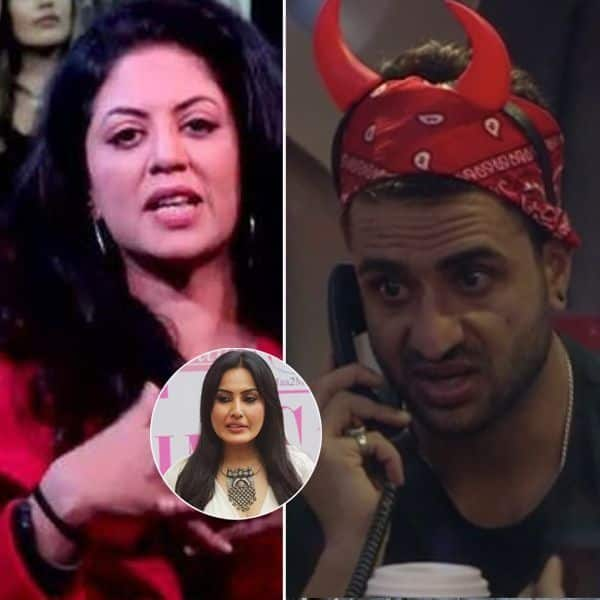 TV actor Kavita Kaushik has entered the house of 'Bigg Boss 14'. On the occasion of weekend weekend last night, Salman Khan once again allowed Kavita Kaushik to enter the house of 'Bigg Boss 14'. That thing is different that many contestants are not pleased with Kavita Kaushik's coming back home. This is the reason why many people were surprised to see Kavita Kaushik. Eli Gony is also one of these stars. After Kavita Kaushik came to the house, Ellie Gony was seen questioning the decision of the makers.
In the last episode, Eli Gony said that after whatever Kavita Kaushik did, her respect has fallen from the hearts of people. Talking to Ejaz Khan, Eli Goni also revealed that he himself does not like Kavita Kaushik at all. At the same time, Ejaz Khan was seen listening to Eli Gony with great attention.
TV actress Kamya Punjabi is shocked to hear this talk of Eli Goni. This is the reason that as soon as the episode of 'Bigg Boss 14' ended last night, Kamya Punjabi started the class of Eli Goni on social media. While tweeting, Kamya Punjabi made it clear that people still love Kavita Kaushik as much. Kavita Kaushik's fan following has not gone down due to a bad incident.
Kamya Punjabi wrote, 'Eli goni ijjat is not an ice cream that will fade over time. Kavita Kaushik's earned respect is still intact. That's why Kavita Kaushik has once again returned to 'Bigg Boss 14' house. Now the real game will start….
See Kamya Punjabi's tweet-
Izzat hai koi icecream nahi jo khatam ho jayegi dear #AlyGoni kamai hui izzat aaj bhi barkaraar hai issiliye toh laut kar aayi hai #KavitaKaushik Let the game begins ?? #KavitaIsBack @ColorsTV @Iamkavitak #BBTrendMasterKavitaKaushik # BB14

– Kamya Shalabh Dang (@iamkamyapunjabi) November 7, 2020
Not only Kamya Punjabi, but Salman Khan himself believes that Kavita Kaushik's departure in 'Bigg Boss 14' will create a ruckus in the house. In such a situation, it will be interesting to see what new amazing Kavita Kaushik is going to show in 'Bigg Boss 14' house.