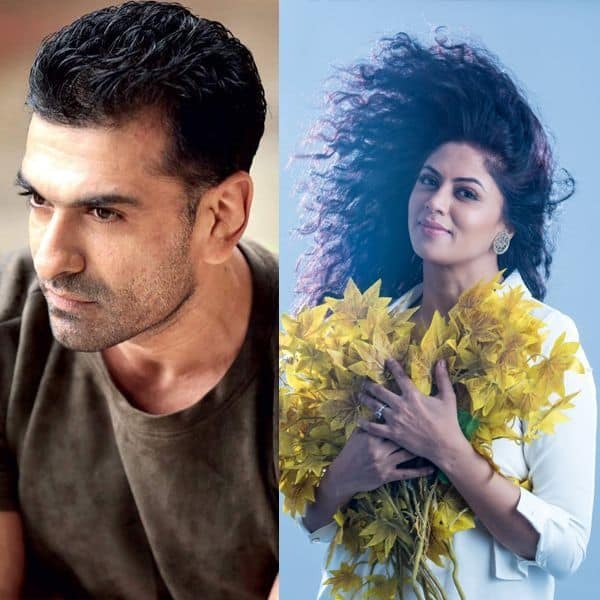 The journey of Nishant Singh Malkhani and Kavita Kaushik in 'Bigg Boss 14' is over. Keeping in mind the consent of the householders and public voting last night, Bigg Boss made Nishant Singh Malkhani and Kavita Kaushik homeless. During this time, all the members of the house looked quite disappointed. All the family members, forgetting their enmity, said goodbye to Nishant Singh Malkhani, but when Kavita Kaushik's turn came, Ejaz Khan and his team stood away. At the same time, Kavita Kaushik also did not consider meeting these members of the house.
Kavita Kaushik was also seen to completely ignore Ejaz Khan, who had become an enemy from friend. Ejaz Khan also tried to meet Kavita Kaushik at the last moment but the TV actress went out of the house without meeting the actress Ejaz Khan. Ejaz Khan found it very bad. This is the reason that after Kavita Kaushik's departure, Ejaz Khan appeared angry in the house.
Fans have also started commenting on this behavior of Kavita Kaushik. On social media, people have started counting the mistakes of Ejaz Khan. After being homeless from Kavita Kaushik's house, the fans are realizing that this TV actress was completely in her place. Ijaz Khan keeps changing his behavior from time to time in Bigg Boss 14 house.
Talking about this, a user wrote, 'Kavita Kaushik has become my fan instead of seeing you in' Bigg Boss 14 '. You have kept open the face of a double-faced person in this house. During Eviction, Ejaz Khan stood far away and waited to know when you would speak goodbye to him. He was trying to give himself the most importance even at such a time. Later, when the gate opened, Ijaz Khan did an emotional drama to go to Kavita Kaushik.
See the reaction of fans-
I thinks #KavitaKaushik is ryt his a crazy men @iejazkhan is liye to jaate waqt bhe peeche nahi dekha jis ko bachya aate he usne baher nikal diya yh dunya Gol hai itni …? https://t.co/u1frh9iMIB

– siraj ahmed malik .. (@ SirajAhmadMali1) November 2, 2020
I felt bad for #EjazKhan yesterday but now i regret?#KavitaKaushik was 100% right about ejaz, he is ehsan framosh, irritating, & he can cross any limits for the sake of the game. he is mental ?

Most psycho contestant of bb ever?# BB14

– ????????????? ???????? (@ MeMoona77) November 2, 2020
Kavita stooped so low. Didn't expect her to make fun of somebody's sufferings like that. # BB14 #KavitaKaushik

– omg (@ohhhhhmyyygod) November 2, 2020
Wanted to see more of #KavitaKaushik , she didn't even get chance to show herself properly like others. Due to bad decision of #EijazKhan

Ok friendship matter me #eijaz could be right, but thankless hona is bad # bb14 #BigBoss14 @GAUAHAR_KHAN @eyehinakhan @ColorsTV

— Ankita – foodiechori (@foodiechori) November 2, 2020
Always beware of friends like Eijaz Khan & Jaan kumar…. they can do anything for their own interest… what Kavita did before exiting that was too much correct for him #NishantSinghMalkani #KavitaKaushik

– Pronay Das (@ pronaydas710) November 2, 2020
#KavitaKaushik EVICTION WAS EXPECTED.#KavitaKaushik cannot get less votes..she has huge fan following.#BiasedBiggboss14 just found another STUPIDEST way to evict her.#DUMBBIGGBOSS14#UnfairBB14 https://t.co/Ar0JFeka25

– Jenish Gupta (@JenishGupta) November 2, 2020
#EijazKhan ke sath andar ki game khatam … ab bahar shuru …? ab ye inki galti ka wait karege …. ???#blackpink ?

Kyaa apne unki dost ke twits dekhe ??#KavitaKaushik #BiggBoss14

– IsmaiL Nikson (@IsmaiL_Nikson) November 2, 2020
Another fan wrote, 'Aijaz Khan's game has progressed because of Kavita Kaushik. Otherwise they would still have been in the red zone. We did not get to see the good form of Kavita Kaushik because Ijaz Khan put him in the Red Zone. Kavita Kaushik is out of the house because of Ejaz Khan's stupidity. Such people can do anything for their benefit. '