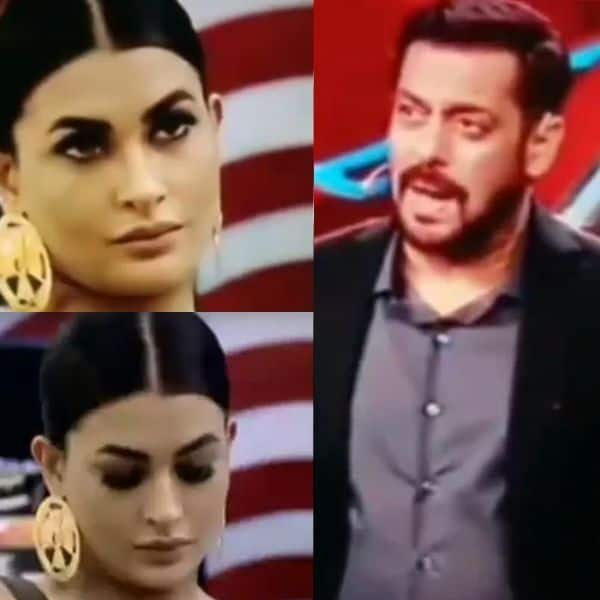 In the upcoming episode of 'Bigg Boss 14' Salman Khan is going to talk about every incident that happened this week. Apart from discussing the issues raised in the house, Salman Khan is also going to hold a class of family members. In our previous reports, we told you that in the upcoming episodes of 'Bigg Boss 14', Jan Kumar Sanu and Nikki Tamboli are going to be the victims of Salman Khan. Now a name has been added to this list. Here we are talking about the holy punia … who have destroyed the whole house with their anger this week.
Pavitra Punia was seen fighting with Ejaz Khan this week. During the fight, Pavitra Punia fiercely abused Ejaz Khan. Not only this, Pavitra Punia had even killed Ejaz Khan up to the elbow. Salman Khan has not liked this behavior of Pavitra Punia. This is the reason, in today's war of the weekend, Punia Punia will be the target of Salman Khan.
Some time back the makers of 'Bigg Boss 14' have shared a new promo. In this fresh promo, Salman Khan is seen raging on Pavitra Punia. In the promo of 'Bigg Boss 14' Salman Khan is saying that Pavitra Punia you elbowed Ejaz Khan… he gave a lot of abuses…. On hearing this, Holy Punia will deny that he has not abused anyone.
After which Salman Khan is seen saying that you have given a lot of abuses to Ejaz Khan. We show you that footage. Is this your anger or is it all a drama. Are you acting here? I do not understand what is the chemistry between you two. You have lost your senses. You don't say anything now. There is no way to behave.
See 'Bigg Boss 14' promo-
Salman Khan, hearing this, Pavitra Punia is seen apologizing in front of Salman Khan. Hearing this, Salman Khan is saying that you will continue to speak sorry again and you will keep making the same mistake. Seeing the anger of Salman Khan, it is being speculated that today Bhaijaan is going to raid the holy punia.