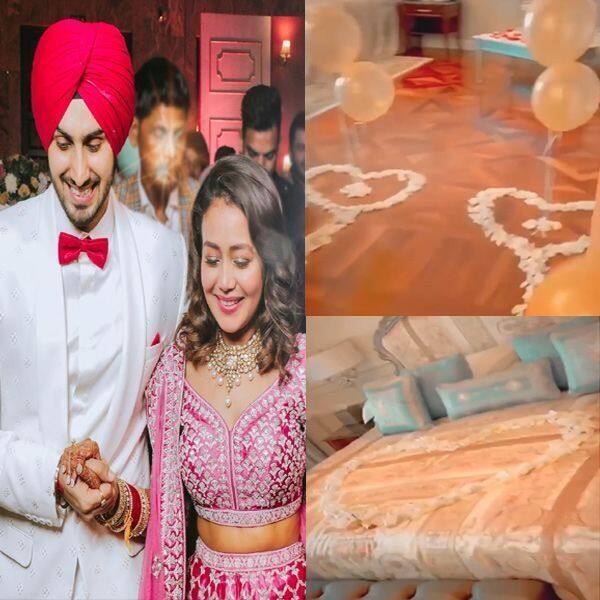 In October Singers Neha Kakkar and Rohanpreet Singh tied the knot. During this time, photos and videos of their wedding dominated the social media. Pictures from his 'Roca' ceremonies to 'Shaadi' ruled the hearts of the fans. Now this cute couple has gone for a honeymoon. Videos of this amazing honeymoon trip of both have started surfacing.
On the mug in which coffee was given to Neha at Mumbai airport, it was written, 'Stay safe Neha'. Neha looked very happy seeing this. Along with this, a video of Neha Kakkar's fan page from her room in the Dubai Hotel has also been overshadowed. This couple's room is decorated in the video. The heart remains everywhere. Leaves of flowers are scattered all over the place. Fans are enjoying the video very much.
You know, Neha Kakkar married 'India's Rising Star' Rohanpreet Singh on October 24 last month itself. Recently, the new song of both of them 'Nehru Da Vyah' was also released and it was loved by the people.